Message from our Principal: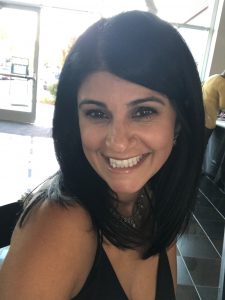 Welcome Vinci Park Explorers to the 2018-19 school year that is sure to be filled with exciting opportunities! As your principal, I could not be happier to serve this great community! I feel fortunate to work with our talented staff, amazing students and supportive parents. I am looking forward to another great year.
I am committed to continuing the tremendous legacy, tradition and vision of Vinci Park Elementary School. I am thrilled to be part a dynamic staff of dedicated, talented, caring and committed educators and am excited to be working with our wonderful and brilliant students. One of Vinci Park's greatest strengths is our powerful family and community support. As parents, guardians and family, you are your child's first and greatest teacher. Together as a loving school community—family and school—working as a mutually trusted and respected team, we exemplify our belief and philosophy that "it takes an entire village to raise and educate a child!"
I value your partnership and understand that effective communication between home and school is critical to our students' success.
Again, I look forward to another GREAT year!
Sincerely,
Parisa Nunez